The Pine House – Trenton, SC
Historic Event & Wedding Venue
An elegant, spacious, charming and unique venue to host your event or wedding, The Pine House is perfect for you! A prominent landmark in Trenton and cherished home for so many years, The Pine House has now opened its doors and serves as the ultimate event and wedding venue in South Carolina.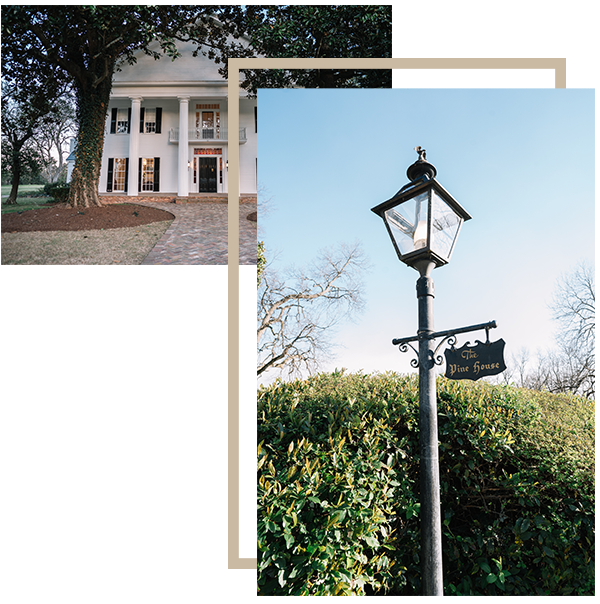 Known as one of the very oldest landmarks in Edgefield County, The Pine House has deep historical roots and a rich heritage. It even has ties to America's first president, George Washington, who visited and dined at "The Piney Woods House", in the summer of 1791.
The historical Piney Woods House has always been a landmark in Edgefield since its original construction in the 1700's. Located in what was South Carolina's back country in the middle of the "Piney Woods" (modern day Edgefield), the Piney Woods House was eventually purchased and turned into a tavern which is where George Washington dined on May 21, 1791 during his Southern tour.  In 1811, General J.R. Wever purchased the property directly across the street from the Piney Woods Tavern and constructed "The Wever Mansion" in 1847, which was eventually renamed to "The Pine House" when Benjamin Warren Bettis bought the property in 1858… Read More   
The Pine House
5995 Edgefield Rd,
Trenton, SC 29847
(803) 710-3060
Contact Us!
Use Form Below